Ready to Try an Indoor Scavenger Hunt?
You've crashed on Mars and the airlock is jammed. Escape before your ship self-destructs!
You need to repair the spaceport's failing systems -- just enough to power the launch. Use your AR camera to scan the image targets and find hidden clues and items that will help you escape. Loot real-world objects like signs, exhibitor booths, and posters.
Use your inventory to open locks, solve puzzles, and hack terminals. Whatever it takes to get your way through the ship's airlock and Escape to Mars!
To try the app, download it:
Then you need to print these markers to be able to play: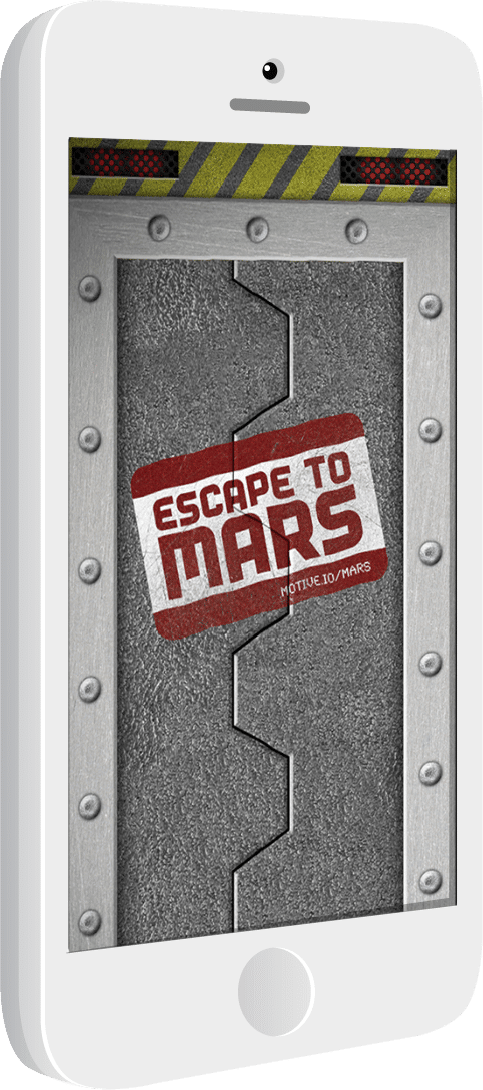 Imagine a branded AR scavenger hunt as part of your

onboarding program.
Escape to Mars was created to enhance a conference-going experience. It was used to motivate expo visitors to navigate the exhibit hall. But imagine if you could gamify your onboarding with a similar app? A branded, Motive-powered onboarding app would be a great welcome for your employees. Best yet - because it is linked to our StoryFlow authoring tool, you can update it any time to keep it fresh.