Make a great first impression. Take employee onboarding off the page.
Enhance your

onboarding program

with mobile AR app.
Onboarding often consists of paperwork, checklists, training videos and job shadowing. Endless information offered at a rapid pace can leave new hires feeling overwhelmed. With a Motive-powered onboarding app, your employees can enjoy an interactive, gamified welcome.
Campus/Office Tours
One of the best ways for employees to feel comfortable in their new work environment is to understand the lay-of-the-land. Where are the restrooms? The break room? The photocopier? With a gamified AR tour, your employees can tour the office or campus on their own, collecting rewards and knowledge throughout the experience.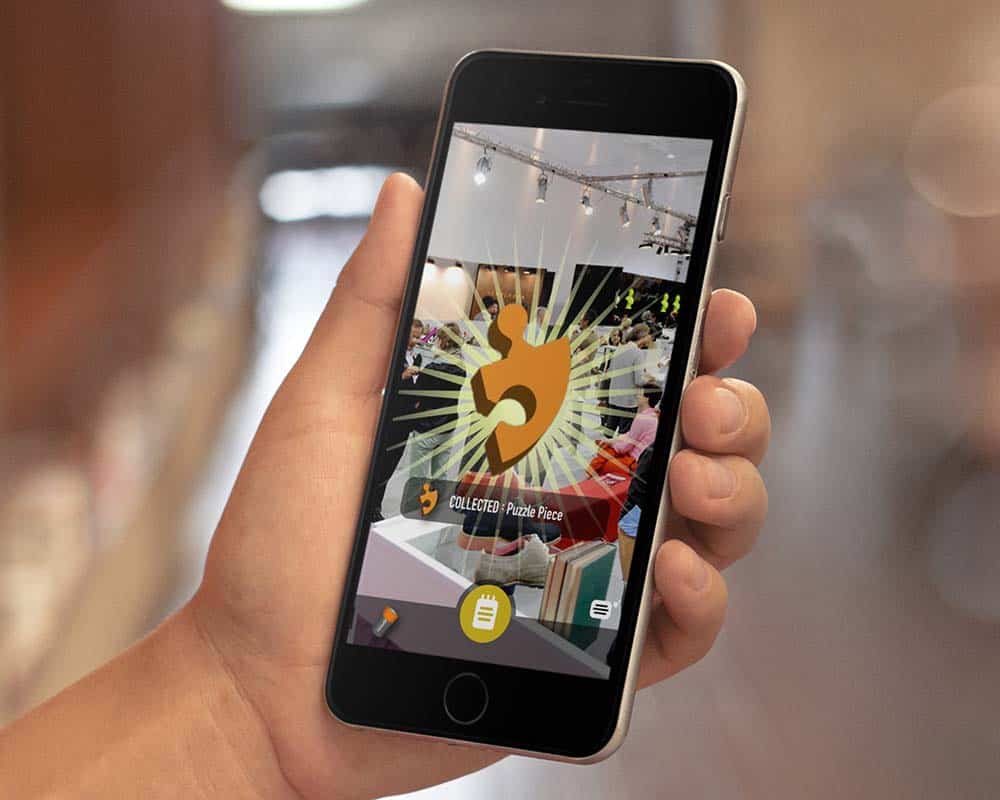 AR-ify your manuals
The information in your HR manuals is important. But it can be a lot to wade through. Using AR markers, you can add videos and interactive models to your written documents. Using their mobile device, employees can scan markers and get information with interactive displays. More engaged readers will remember the important information longer.
Microlearning in AR
Not every office procedure is complex or dangerous, but not knowing how to use the printer or photocopier (or coffee machine!) can hold up the progress of new hires. Build simple AR microlearning guides for employees to download to their personal device. Help new hires to feel confident to take on office procedures on their own sooner.
Try a Motive-powered AR Scavenger Hunt!
Can you decipher the clues and Escape to Mars? This Motive-powered mobile app uses AR technology and printed visual markers to lead players on an indoor scavenger hunt. Imagine replacing these printed images with markers around your office or campus. Use the authoring tool to change the story and the 3D models. Brand the app to match your company. What a fun way to welcome new employees!
Still not ready to make the leap?
If you are considering implementing VR training, but you're not sure where to start, then this guide is for you. Our comprehensive paper gives you insights to content types, device types and common use-cases so that you can determine the best implementation for your team.