Thank you! Your guide will be e-mailed shortly.
Your copy of the VR Training Information Guide is on its way to your inbox. We hope you find it useful!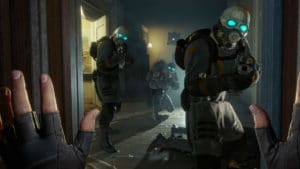 Here at Motive, we provide a platform to build VR/AR scenarios. Our focus is to train people for real workplace situations in various industries. When Half Life: Alyx released in March 2020, it was evident that it stood head and shoulders above any other VR game. After playing it extensively, we decided to dive deep…
Ready to Revolutionize your training program?
We're ready to show you how seamlessly you can create, edit and deploy immersive training modules. Our team is standing by to help you revolutionize your training program.