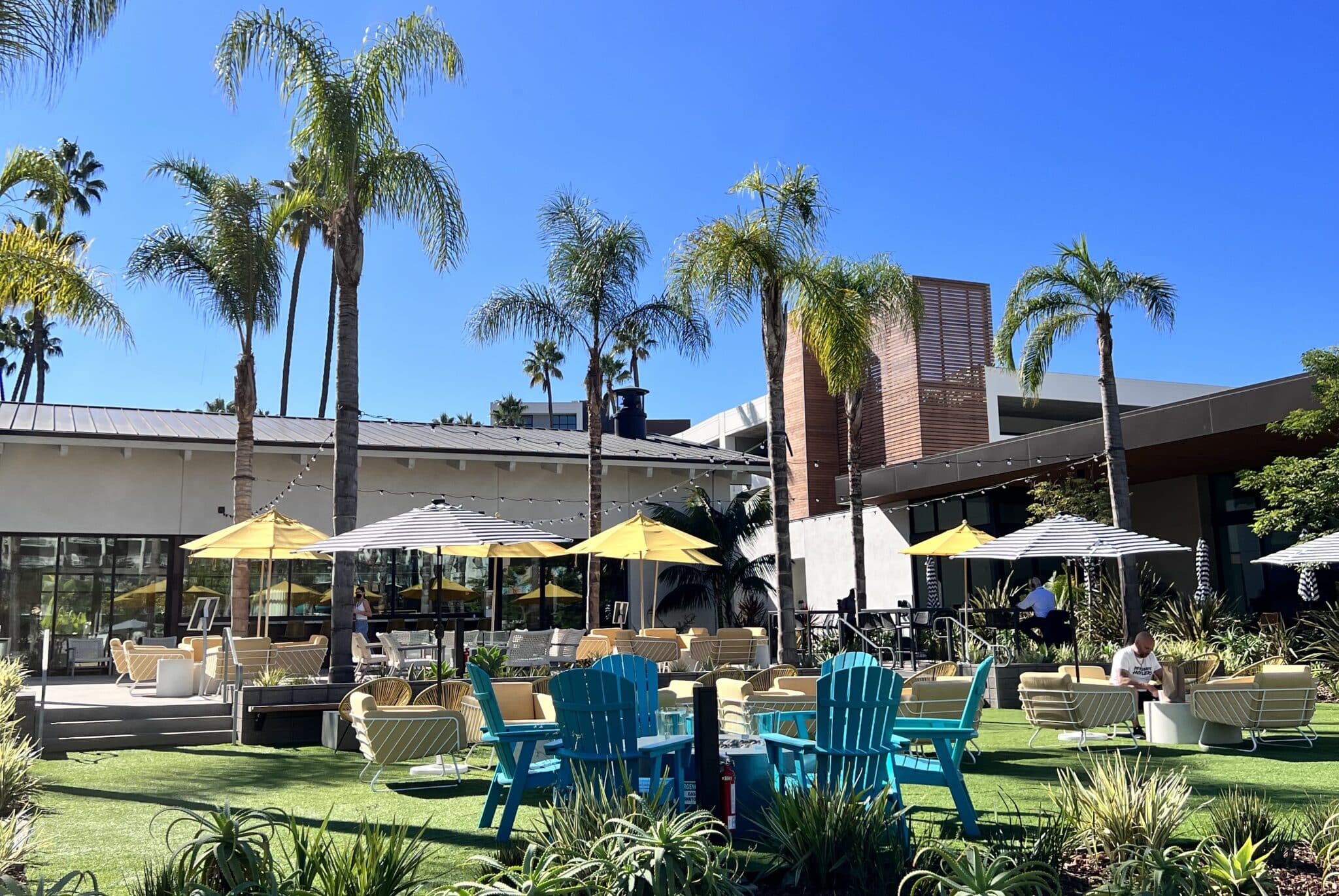 With the fall conference season in full swing, The Augmented Enterprise Summit (AES) delivered three days of engaging, exciting, and eye-opening content in San Diego last week.
Anyone attending AES notices the extensive presence of enterprise end users when they walk through the convention doors. Content was carefully curated for the end user by the end user. This offered unique insight into the ever-evolving world of XR from those who are actually using it.
Alongside sessions, a small but excited group of vendors shared solutions highlighting how they're meeting organizations where they are at and together re-shaping the future of how we learn, meet, and collaborate.
AES 2022: Stakeholder Buy-in
On day 1, the audience was asked what their most significant barrier to adopting XR was. The answer won't come as a surprise to anyone who has presented the case for XR. Most participants agreed that generating stakeholder buy-in and alignment across the organization remained their biggest challenge. In the panel discussion, "Getting Started – A Roadmap for Successful Adoption of XR," panellists from AmerisourceBergen, Johnson and Johnson, Avery Dennison, and AEP shared how to alleviate the most common challenges when it comes to XR.
While our work can feel siloed, when it comes to bringing new technology on board, it's essential to get all impacted stakeholders together from the start. Dawn Miller, IT Manager, with AmerisourceBergen, echoed a sentiment shared by many speakers throughout the event – start with your problem. Understand the problem you're solving, evaluate what key areas you are trying to change, and get all stakeholders together from the beginning. Talk to your business, finance, technical, and security teams to ensure that everyone has an opportunity to share their areas of expertise. It doesn't guarantee that everything will go exactly as planned, but it mitigates your risk by ensuring you've considered potential blind spots.
AES 2022: Adopting XR at Scale
While improving stakeholder alignment to increase the adoption of XR was one topic widely covered, figuring out how to adopt XR at scale was another. Zohair Mekhi, Director of Engineering with Flex, presented an excellent session tackling this. Framed from the perspective of product psychology, Zohair shared three key elements to keep at the forefront of your XR product:
Design with human factors in mind
Design with UI/UX in mind
Design with the psychology of the person in mind
He also shared that with most organizations' global nature, a balance must be maintained between finding a standardized process to create XR without losing the individuality of the experience required.
AES 2022: XR Use Cases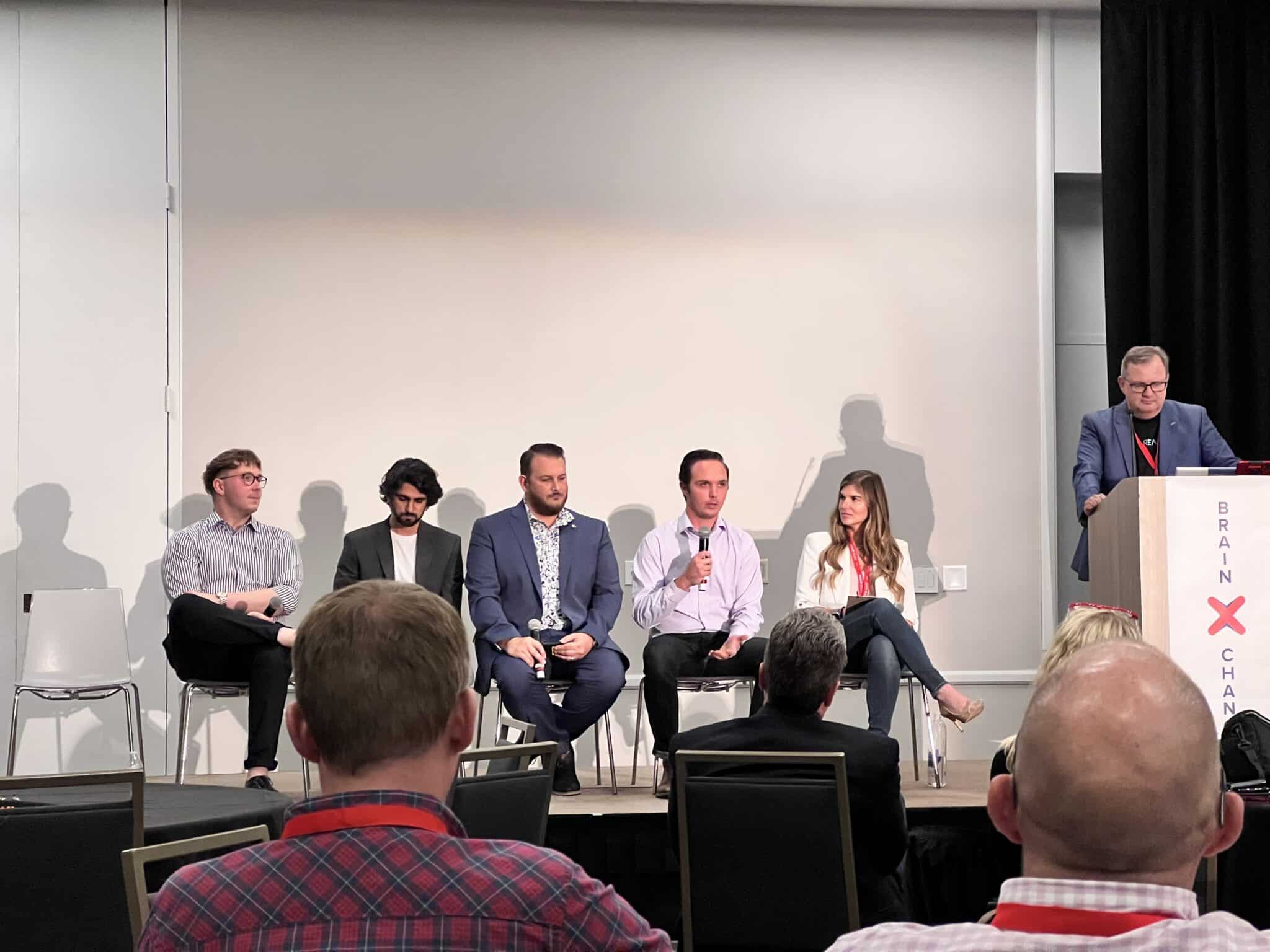 AES also gave us a gateway into other XR use cases, including meetings and collaboration. Miranda Palmisano, XR Immersive Technologies & Connected Worker Product Owner with Chevron, shared that their goal is to use XR to create a more connected and diverse workforce where their global teams have opportunities to meet and collaborate in ways not previously possible. Miranda's team is also keeping their finger on the pulse of the labour market, understanding that the next generation of the workforce is expecting innovative, impactful mediums to learn and connect, which is vital if they want to stay competitive.
AES 2022: Conclusion
Murali Nathan, Director of Digital Innovation and Employee Experience with Avery Dennison shared a short but poignant observation which summed up the experience at AES: XR should not be taught. XR has to be learned. When we think of XR in that way, we reframe our entire journey, from concept to implementation. We develop empathy for our stakeholders and end users and inform their understanding of the technology as we continue to build ours.
While XR continues to evolve, it's being woven into the fabric of learning teams, with incredible ROI in improving training efficiencies, reducing travel and equipment downtime costs, and providing a safe space where employees can practice difficult and dangerous tasks without risk. Motive helps teams harness the power of VR by making it faster and easier to create content, providing a path past a pilot and toward full-scale adoption. If you're interested in learning more about Motive and what we do, please reach out to jennifer@motive.io or hello@motive.io.
Want to stay up-to-date with what is going on in the world of immersive training? Subscribe to the Motive Blog.
Ready to revolutionize your training program?
We're ready to show you how seamlessly you can create, edit and deploy  VR training modules. Our team is standing by to help you revolutionize your training program.