There's a better way to do VR training. This is it.
The Motive VR Training Platform has everything you need. Let's get started.
Finally, a virtual reality training platform that scales. Really.
The Motive VR Training Platform allows organizations to create and control their VR training content - no code required.
Unlock the full potential of your team with our cutting-edge VR training software. Seamlessly create and update immersive training modules while managing your virtual reality training content in a centralized hub. Experience the pinnacle of immersive learning technology as you delve into multi-player experiences and harness the power of conversational AI. Elevate your training program to new heights with our transformative VR training solution.
Join Our Growing Roster of Clients and Partners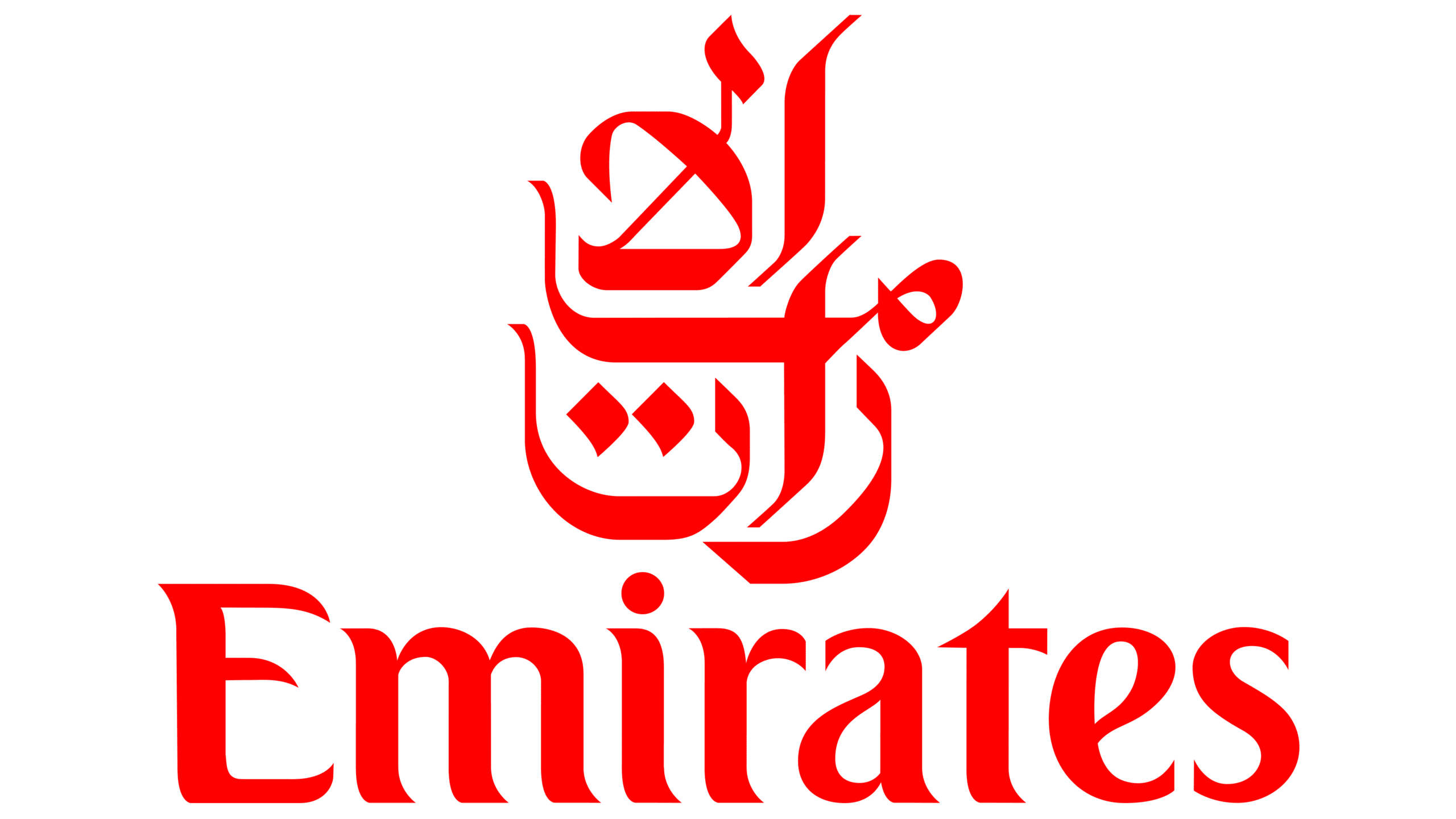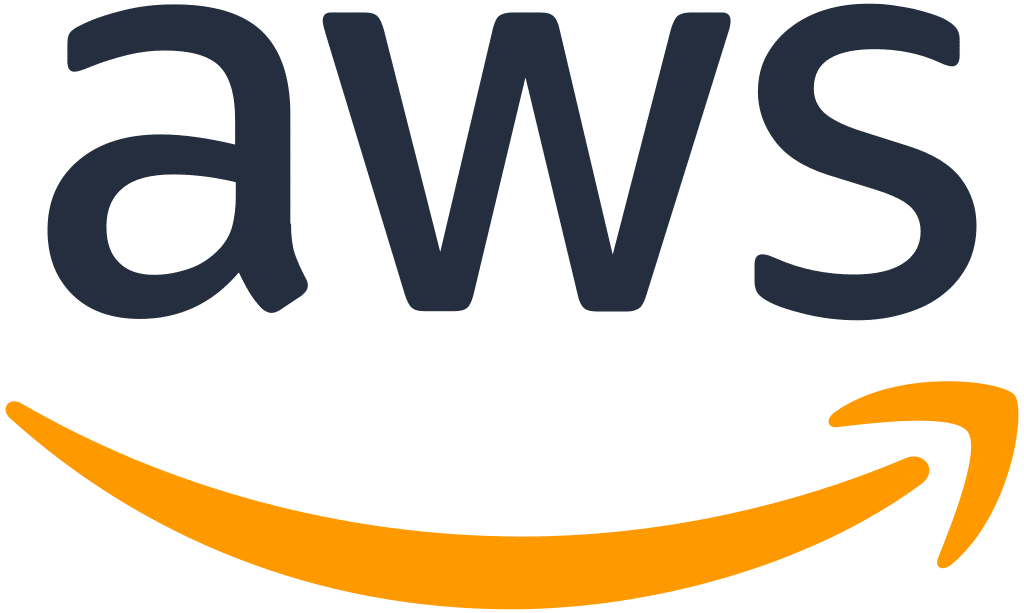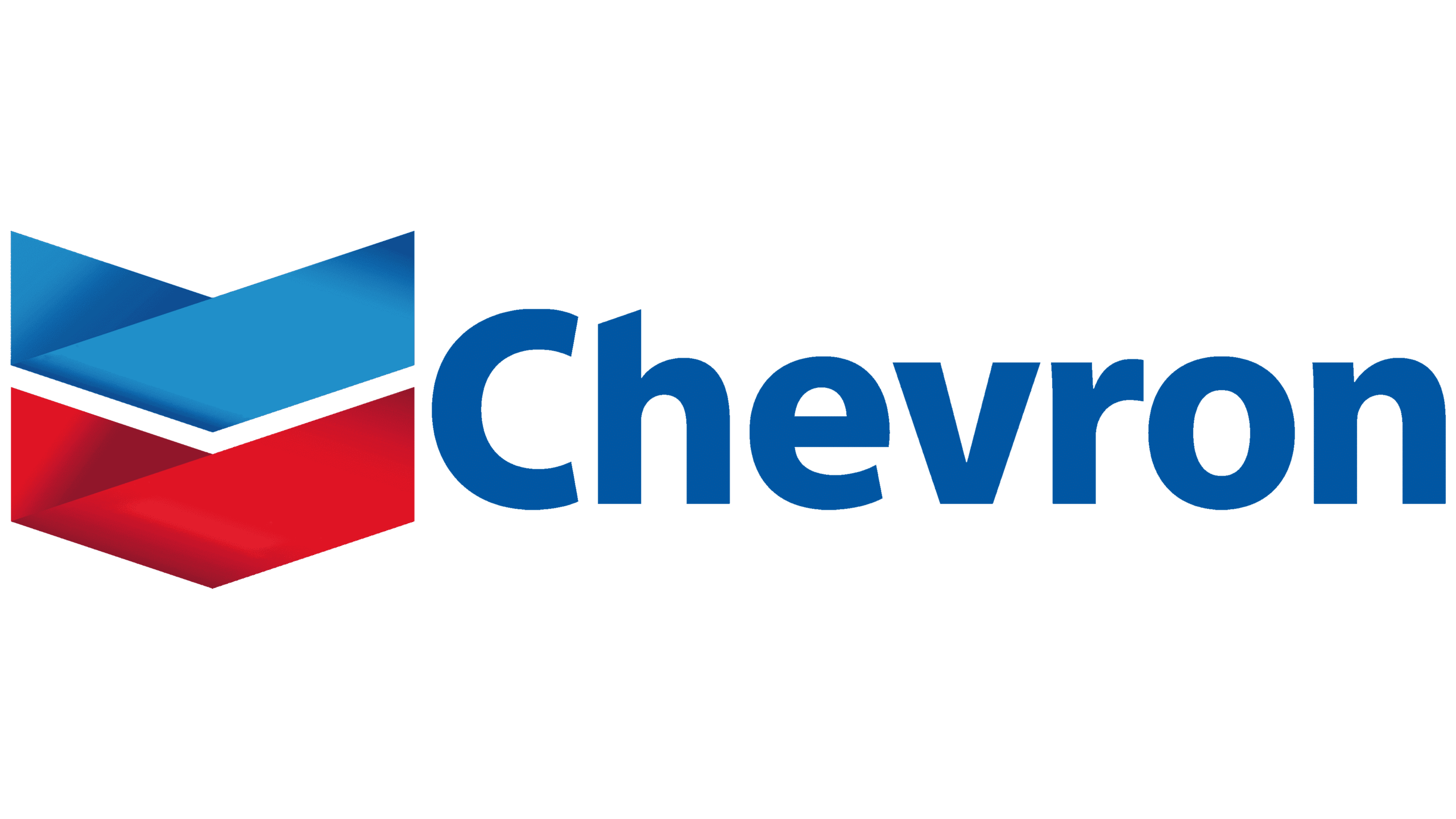 Chevron Technology Ventures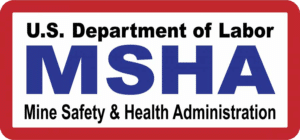 VR Training, Powered by Motive.
Until now, companies who want virtual reality training have had to compromise on time, cost, control or quality. With the Motive VR Training Platform, you no longer have to compromise. You can manage your VR deployment confident that our best-in-class infrastructure is secure and enterprise-ready. 
A VR Training Platform Built for the Way you Work.
Custom, Interactive Training Environments
Transport your trainees to fully immersive work environments with functional equipment and characters – without needing to pay for travel or downtime. The Motive Unity SDK allows you to make custom interactive Unity scenes to replicate your workplace. No worries if you don't have a dedicated 3D team; our expert professionals are here to handle every aspect.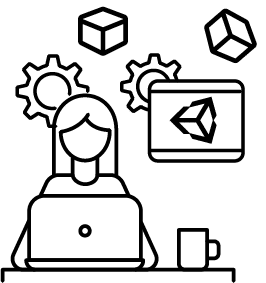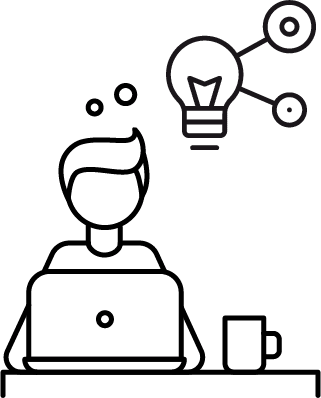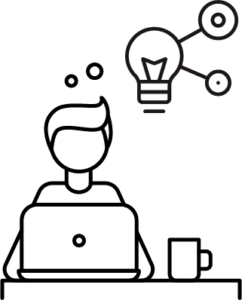 Take Control of your VR Training Content
Storyflow is a no-code authoring tool that can be used by learning professionals to create VR training scenarios. Storyflow lets you create almost any kind of scenario--from simple, linear experiences that teach a new procedure to open-ended, randomized simulations that test a learner's ability to handle complex situations.
Book a Discovery Call
Seamless VR Deployment
Once a set of VR scenarios has been authored in Storyflow, you can take a snapshot of your content and upload it to Launch for widescale deployment. Launch handles SSO and integration with IT systems like an LMS. Launch can natively deploy virtual reality content via SCORM without updating your LMS with plugins or other changes.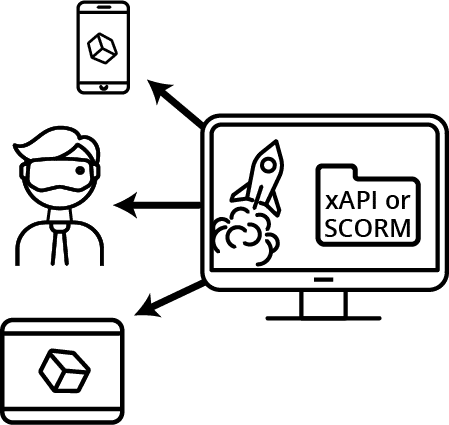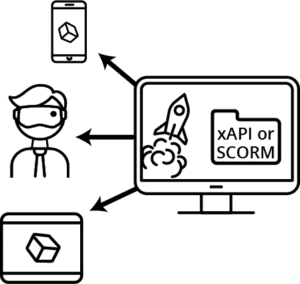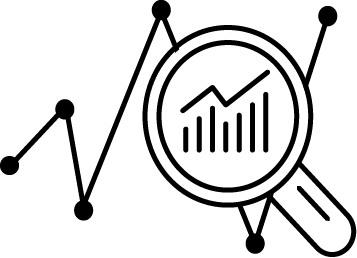 Keep Track of your Training Results in Real Time
Motive apps generate data as learners engage in a VR training scenario. This includes:
Assessments and scenario results

Gaze and movement data

Learner interactions in the scene: what did they touch, pick up, use, etc.
Insights provides a dashboard showing data for each session and aggregating data over multiple sessions and scenarios. You can use our built-in API to query and process the data using any BI system you choose.
Check Out How Our Enterprise Clients Are Using the Motive VR Training Platform
Pharmaceutical company uses Motive to bring SOPs to life in VR.
When lab scientists join this top pharmaceutical company, they have many standard operating procedures (SOPs) they need to learn. Generally, they would read through manuals and be guided by working scientists to learn how the procedures work. This can be costly and very time-consuming.
Using the Motive VR Training Platform, a group of scientists were able to replicate a common SOP in VR, which has allowed learners to access hands-on practice with no need to pull senior employees off the job. Better yet, the trainees love the experience.
"I love the realism of the training. It was as though I was performing the tasks in real life!"
Vital safety training for miners 80% more effective than traditional methods.
When SD Mines teamed up with MSHA (Mining Safety and Health Association) to test VR as a training modality, they had no idea jut how effective it was going to be. When new miners experienced a safety walkthrough in VR, they remembered over 80% of what they had learned several months after training. Compare this to the less than 10% retention of those trainees who had gone through traditional live-session training.
Read more about the case study here.
Conversational AI
allows you to create next-level soft-skills training.
Welcome to the future of immersive training. With our platform's conversational AI technology, we've taken virtual reality training scenarios to a whole new level. Our software leverages the power of Amazon Lex or Microsoft CLU to allow trainees to use natural language to communicate with characters in scenarios.
Using intent-driven AI allows authors to maintain control of the scenario direction and associated assessments, while still allowing for entirely immersive simulation.
Would you like to learn more about empowering your learners with conversational-AI driven VR scenarios?
LivePlay
facilitates collaborative learning and easy learner support.
By immersing learners in a shared virtual space, multi-player experiences offer a multitude of benefits:
Multi-player VR promotes social interaction and teamwork, fostering a sense of community among learners.
Competition in multi-player VR experiences fuels motivation and engagement, as learners strive to outperform their peers, pushing themselves to achieve higher levels of proficiency.
The ability to observe and learn from others in real-time provides valuable opportunities for observational learning, enabling learners to gain insights and strategies from their peers' actions.
Join in-headset or observe and interact via a web-browser. Learn together regardless of your physical location.
Would you like to find out more about collaborative learning in VR?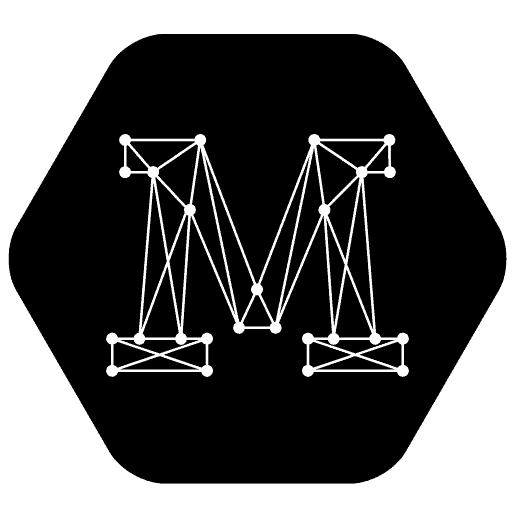 Our VR Platform is Trusted and Backed by Some of the World's Largest Organizations
The Emirates Group is embarking on a futuristic, immersive digital journey to transform its employee experiences – a first for the industry – by collaborating with Amazon Web Services (AWS), Motive.io and other esteemed partners. Both organizations have agreed to develop an immersive Extended Reality (iXR) platform and capability for the Emirates Group's cabin crew,…
VANCOUVER, British Columbia, May 2, 2023 (GLOBE NEWSWIRE) — Motive.io, a leading provider of immersive training solutions, is excited to announce its selection into the Chevron Technology Ventures Catalyst program. This collaboration marks a significant milestone for Motive.io as it joins a select group of technology companies working with Chevron Technology Ventures to drive innovation…
Ready to revolutionize your training program?
We're ready to show you how seamlessly you can create, edit and deploy  VR training modules. Our team is standing by to help you revolutionize your training program.
Still not ready to make the leap?
If you are considering implementing VR training, but you're not sure where to start, then this guide is for you. Our comprehensive paper gives you insights to content types, device types and common use-cases so that you can determine the best implementation for your team.