Seamless.
Scalable.Immersive
The world's top training professionals are embracing VR as a faster, safer, more cost-effective learning medium that delivers better learning outcomes than traditional methods. The Motive Platform gives corporate training departments the ability to develop immersive AR and VR training content in-house with ease. Motive ensures a more engaging learning experience and a more confident, productive workforce.
Introducing Motive Training.
To help prevent the spread of COVID-19, Motive.io and Accenture teamed up to create PPE protocol VR training for healthcare workers at UBC and BC Women's Hospital.
Join our Growing Roster of Clients and Partners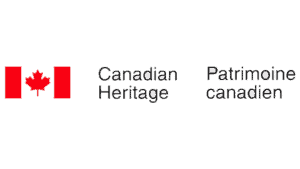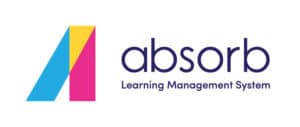 Ready to Revolutionize your training program?
We're ready to show you how seamlessly you can create, edit and deploy immersive training modules. Our team is standing by to help you revolutionize your training program.
Why is immersive training better? The results tell the story.
Effective
AR & VR training is scientifically proven to be more memorable ensuring employees are more confident on the job. Consistency of training across your teams boosts employee performance and success factors.
Efficient
People learn more and get through training in less time with an immersive program. Instead of training one employee at a time, scale your training to include multiple learners across multiple sites.
Safe
Your employees can learn and test their skills with no real risk. Simulations give your employees life-like experience before they encounter a tricky situation on the job.
Economical
Use your training budget for better training, not airplane rides. Save money on travel costs and loss of productivity by bringing the training room to your employees – wherever they are.
Want to see the evidence?
Our comprehensive white paper is a deep-dive analysis of immersive learning. With data and findings from academic studies and industrial use cases, the case for AR and VR training is made.
Our
Guarantee.
We'll be with you
every step of the way.
Together, we work to take your training requirements and turn them into an incredible immersive experience.
When you're ready, you can take full control of the training scenarios, secure in the knowledge that we'll always be there for help and support.

Quality 3D Graphics
Good VR starts with great artwork.  Our dedicated and meticulous artists will create a virtual replica of your training environment.

Roll-out
Once we assemble your 3D training environment, the Motive team will work with your staff to get them up and running on the platform.

Superior Support
Once you're comfortable (it won't take long) you'll be creating your own VR scenarios with ease. However, we are just a click away when you need us.
Still not ready to make the leap?
If you are considering implementing VR training, but you're not sure where to start, then this guide is for you. Our comprehensive paper gives you insights to content types, device types and common use-cases so that you can determine the best implementation for your team.