The enterprise platform you need for a

successful VR training roll-out.
Whether you have a development team on staff or you need to outsource the work, using the Motive Training Platform to create, deploy, track and maintain your content is the best choice. With Motive, you can scale your solutions quickly with little overhead or downtime.
The Motive SDK turns your 3D scene into an interactive learning environment.
The Motive Unity SDK is designed to streamline the development of immersive experiences using Unity. Motive components allow you to make the 3D environment interactive.
Don't have anyone on your team with Unity expertise? No problem - we can get your training environment set up for you.
Create truly unforgettable training with Storyflow for VR Authoring.
With incredible power and flexibility, the Storyflow authoring tool allows you to create job-skills training, soft-skills scenarios and open-world simulations.
With realistic object interactions, true conversational AI, and unprecedented control over scenario flow, you can achieve remarkable results without one line of code.
Top companies are using VR for training because the ROI is truly incredible
For over a year, one of our energy clients has been using the Motive VR Training Platform to create facility tours, procedural training and soft-skills scenarios. The team is seeing phenomenal ROI, including a 66% reduction in time spent creating training content  and a savings of over $18 million by replacing in-person training for lock-out/tag-out with VR training.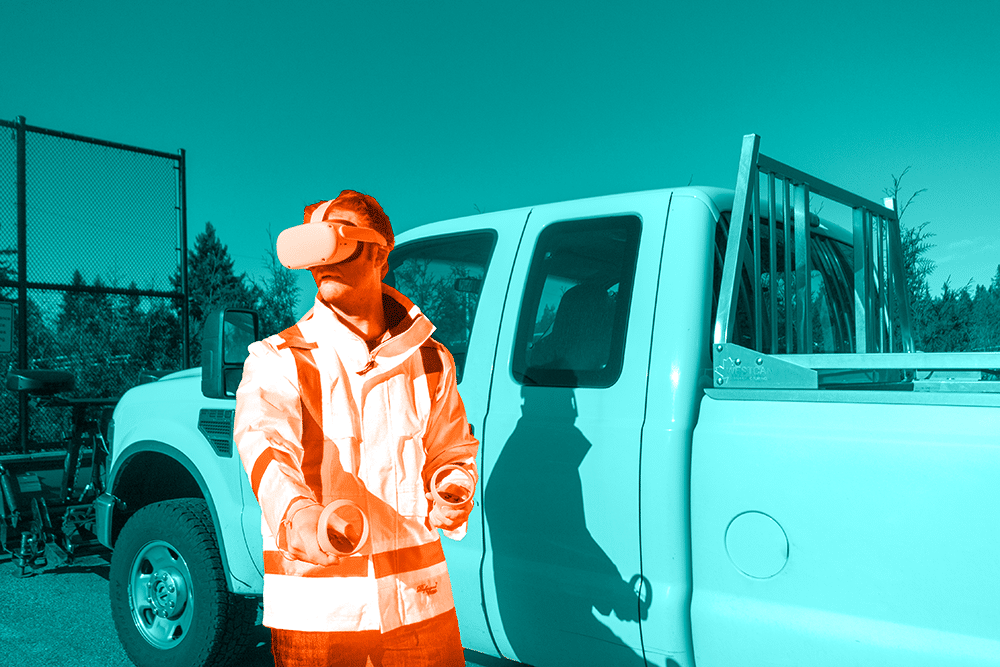 Here are a few of the mind-blowing stats seen after implementing VR for training: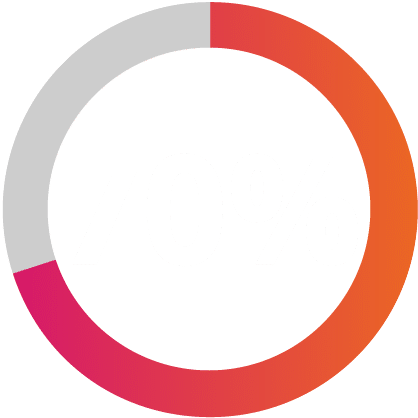 Decrease in employee injury after VR training at Ford
I/ITSEC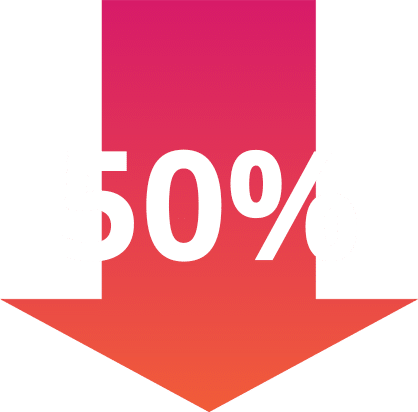 Reduction in operational costs at Honeywell
Forbes
Launch is your immersive training control room.
Make sure your training gets to the right people in the right way. Manage content authored in Storyflow and deploy to devices with the click of a button. Get updates to your trainees in minutes.
Let trainees access the VR training content through your LMS and use launch codes for easy user authentication.
Get detailed Insights on trainee progress.
View VR training results in detail to see how it's going, who needs extra support and who is ready to work. Drill down on scenario reports to find spots where trainees get hung up - then make changes with Storyflow to give learners more support.
Each session produces raw xAPI data, too, so that you can choose to look at the details that are important to you.
The Motive Training Platform is enterprise ready. Some of the worlds largest corporations trust the Motive Cloud infrastructure. Host Motive Cloud on-premise, in a private cloud, or use our shared server.
Integrate with the systems you already have in place. Use single-sign-on and your existing LMS infrastructure to ensure a seamless VR training rollout.
LivePlay
facilitates collaborative learning and easy learner support.
By immersing learners in a shared virtual space, multi-player experiences offer a multitude of benefits:
Multi-player VR promotes social interaction and teamwork, fostering a sense of community among learners.
Competition in multi-player VR experiences fuels motivation and engagement, as learners strive to outperform their peers, pushing themselves to achieve higher levels of proficiency.
The ability to observe and learn from others in real-time provides valuable opportunities for observational learning, enabling learners to gain insights and strategies from their peers' actions.
Join in-headset or observe and interact via a web-browser. Learn together regardless of your physical location.
Would you like to find out more about collaborative learning in VR?
Conversational AI
allows you to create next-level soft-skills training.
Welcome to the future of immersive training. With our platform's conversational AI technology, we've taken virtual reality training scenarios to a whole new level. Our software leverages the power of Amazon Lex or Microsoft CLU to allow trainees to use natural language to communicate with characters in scenarios.
Using intent-driven AI allows authors to maintain control of the scenario direction and associated assessments, while still allowing for entirely immersive simulation.
Would you like to learn more about empowering your learners with conversational-AI driven VR scenarios?
Check out what you can build with the Motive VR Training Platform:
Pharmaceutical company uses Motive to bring SOPs to life in VR.
When lab scientists join this top pharmaceutical company, they have many standard operating procedures (SOPs) they need to learn. Generally, they would read through manuals and be guided by working scientists to learn how the procedures work. This can be costly and very time-consuming.
Using the Motive VR Training Platform, a group of scientists were able to replicate a common SOP in VR, which has allowed learners to access hands-on practice with no need to pull senior employees off the job. Better yet, the trainees love the experience.
"I love the realism of the training. It was as though I was performing the tasks in real life!"
Ready to revolutionize your training program?
We're ready to show you how seamlessly you can create, edit and deploy  VR training modules. Our team is standing by to help you revolutionize your training program.
Still not ready to make the leap?
Our comprehensive white paper is a deep-dive analysis of immersive learning. With data and findings from academic studies and industrial use cases, the case for AR and VR training is made.