Want to create soft skills training in VR?
It's clear that being able to practice challenging and crucial conversations helps people develop confidence and empathy before they need to use these skills in real-life situations. How do we begin to translate this into VR, where trainees can practice in a comfortable and repeatable environment?
This guide gives an introduction to what soft skills training looks like with Motive, including the process, timelines, and costs associated.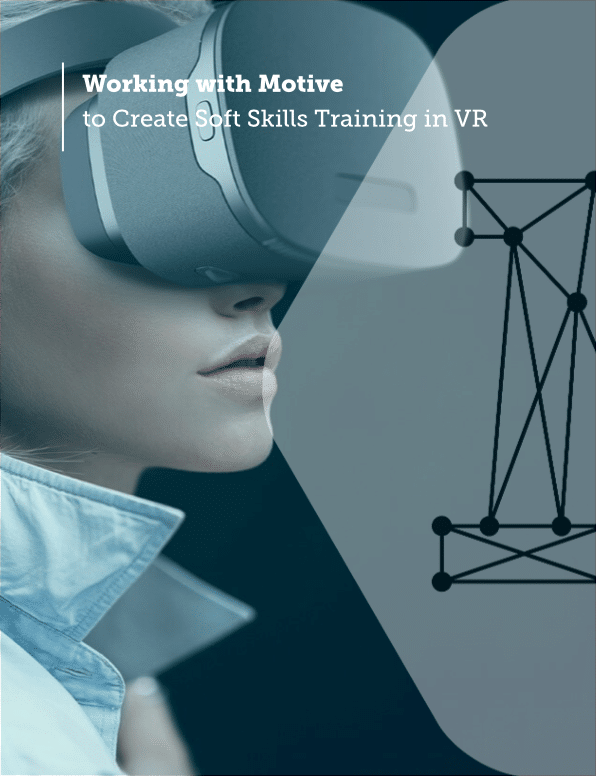 Take your

soft skills training

to the next level with conversational AI and Motive.
Motive uses conversational AI to allow trainees to use their voices to control the flow of the scenario. The back end recognizes the meaning of what a learner is saying, allowing the digital character to respond accordingly. The Motive-powered software allows you to build, edit, and deploy custom soft skills training scenarios in VR with ease.