Having started physically traveling to locations for some events has been a real delight. The last in-person event I attended was one of my all-time favourite events, DevLearn. DevLearn 2021 was an opportunity for learning and development to look at what's next. Although this year was different from those of the past, it did not disappoint.
DevLearn 2021: VR Summit
The week started off at the VR Summit. The first two days a small group of L&D professionals leaned on industry experts and each other to move their immersive reality aspirations forward. I had the privilege of speaking at the event and found the attendees passionate to learn.
Attendees to the summit were all in different places on their VR journey but I think the most exciting thing I witnessed in my brief time there was the excitement and eagerness of the group to get as much information as they can to start or continue VR projects when they got back. It's encouraging to see groups taking the time to focus and connect with each other on this topic as it will only become a more permanent piece of their training going forward.
DevLearn 2021: Exhibiting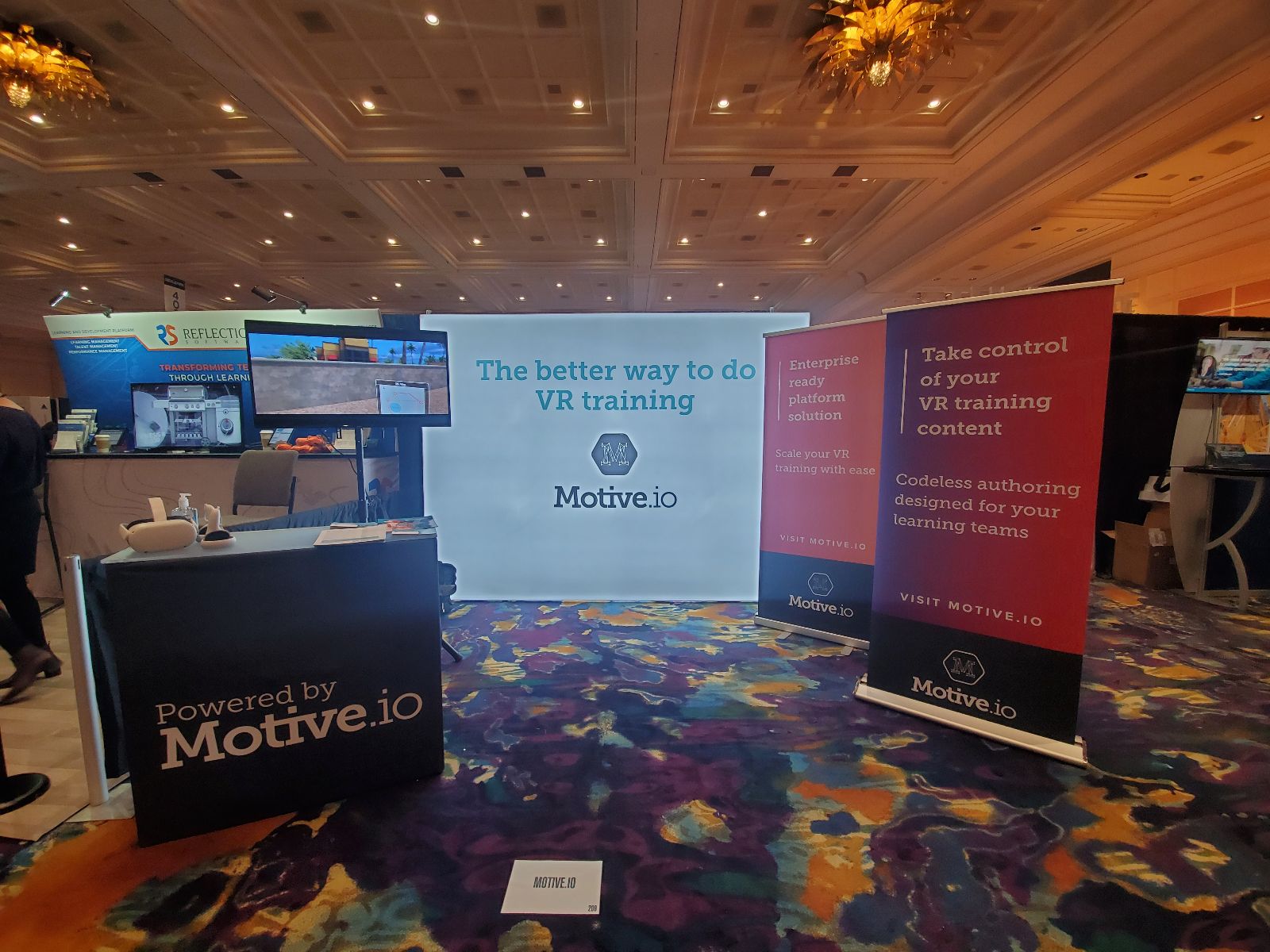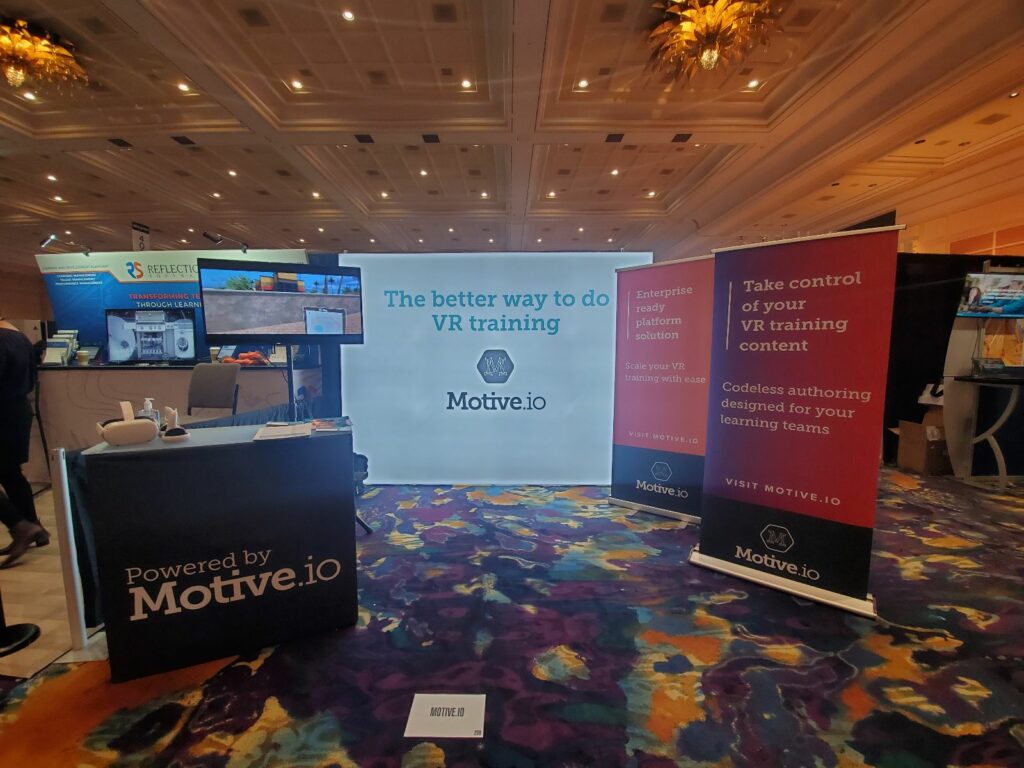 Throughout the week, we had the opportunity to meet with a large number of people. The main theme we were seeing is that organizations are looking for new and engaging ways to support their teams in person and at a distance. More than ever before, we saw a genuine interest in starting with newer technology like virtual reality instead of just thinking about it. There were lots of "when" and "where" and less "maybe somedays" in the conversations I was a part of.
I think after all my conversations, it is safe to say that organizations are more open to the possibilities that are available than ever before. After this unprecedented time, there is renewed interest in the value of the efficiency, presence, and connection technology can bring to the workforce for training.
DevLearn 2021: Demofest
Demofest was an exciting showcase of the projects happening in our space. This was my first time as a participant and it did not disappoint. Attendees showed up in force to see the latest projects from their peers. The Learning Guild did a fantastic job of creating a very safe and distanced event that didn't feel all that distant.
From my vantage point, the projects on display in the immersive category were very exciting and forward-thinking. Personally, it was the most gratifying when we had a few people try out our VR experience for the first time. For some, it was their very first time in VR. Being surrounded by it all the time, I sometimes forget just how amazing it can be for first-time users. It was truly exciting to see the support and interest from the DevLearn group at this event.
I've been attending DevLearn since 2015 and have to say that this was one of my favorites. The group was small, but focused and driven to get the most out of their time in Las Vegas. I would say that this time around, DevLearn provided one of the most important "what's next" discussions we have ever had. We are all still trying to navigate what that looks like, and the importance of each attendee's task this year was evident. A new openness and willingness to discover how we can do this now was paramount.
On a personal note, it was amazing to be around people in general again, but more importantly, connecting with my peers in the industry. Those connections and relationships have been a core part of my existence for many years and to have it again at an event like this was priceless.
Are you currently looking for a VR vendor? The long-term viability of your project depends on choosing the right one. Here are 15 questions every VR vendor should be able to answer:
Download the checklist: 15 Questions for your VR Vendor.
Want to stay up-to-date with what is going on in the world of immersive training? Subscribe to the Motive Blog.
Ready to revolutionize your training program?
We're ready to show you how seamlessly you can create, edit and deploy  VR training modules. Our team is standing by to help you revolutionize your training program.