What tools do you need to ensure your VR training experience is successful? After setting your goals, planning data use, and considering the learning design experience, the next step is to bring your VR scenario to life. This will include determining how you will author your content and creating a plan to test.
Bring Your VR Scenario to Life: Authoring
At this stage, you may need to work with an outside vendor or, if you have one, your in-house software development team. In order to come as close as possible to executing the learning experience you designed, it is important that you maintain as much control over the content creation as possible. Access to an authoring tool will allow you to make changes on your own without needing to engage with a developer. If you are comfortable programming, this is less of a concern, but authoring still allows you to make changes more quickly and test iterations regularly.
When choosing a vendor, you can use the following list of questions to help you decide who you would like to work with:
Can we make changes to our VR training content without your involvement? If so, how?
Do you provide a custom VR simulation which mimics our real world work environment?
Can trainees perform the same steps in VR that they would in the real world?
Can you describe your typical process for creating a VR training scenario?
Is the creation process different for the first training scenario compared to additional scenarios?
What is the process for distributing a new VR training scenario with your solution?
Is the distribution process different the first time vs the second? If so, how?
What is the process for updating an existing, deployed VR scenario? Who needs to be involved in that process?
At what stages is custom development work required?
When does Unity or Unreal Engine need to be used? Who does that work?
Do you track user training data and results?
Where is the user data stored?
Can the user data be stored on our network?
Can you integrate with our Learning Management System (LMS) or Learning Experience Platform (LXP)?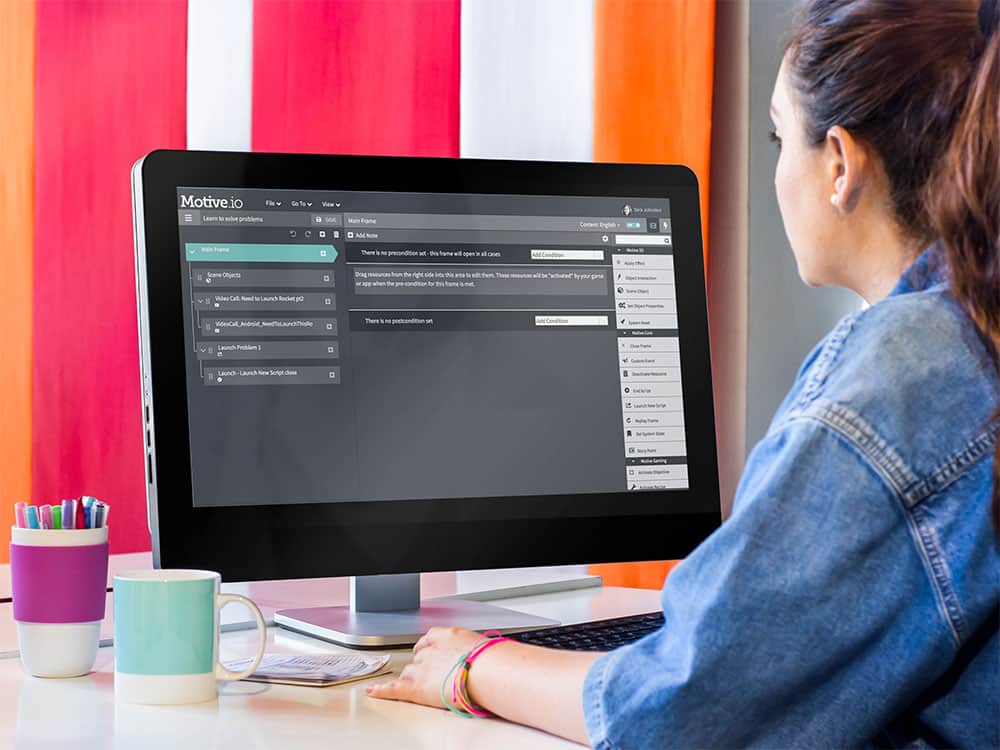 Bring Your VR Scenario to Life: Testing
When creating the content it is essential that you test in the headset early and often. Playing through a VR scenario on a web browser or a desktop or mobile viewer does not accurately replicate the user experience. Choosing a workflow that allows you to see updates in the headset immediately, without needing to rebuild the app, is optimal for efficient and productive content creation. Having end users test the content early is also a key component to a successful project. End users will inevitably interact with the scene in surprising ways that will help shape the way you design interactions and smooth out potential usability issues.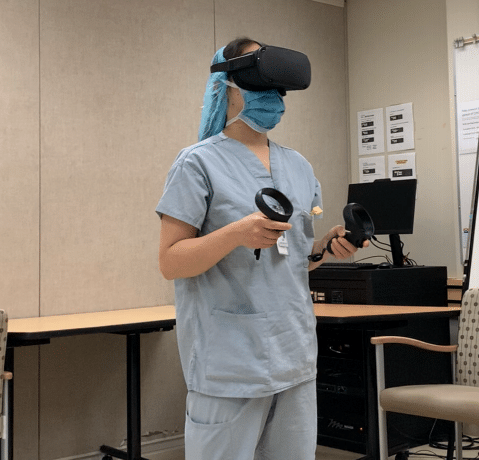 Finding the right vendor to author your training content and including thorough user testing early and often is essential for developing a seamless user experience. With these in mind, your VR training program will be ensured for success.
Want to learn more about VR training and how to get started?
Download our guide: VR Training Information and Decision Making Guide.
Want to stay up-to-date with what is going on in the world of immersive training? Subscribe to the Motive Blog.
Ready to revolutionize your training program?
We're ready to show you how seamlessly you can create, edit and deploy  VR training modules. Our team is standing by to help you revolutionize your training program.